Pecan Pie Bars
For the crust:
18 T butter (or 9 ounces)

3/4 C brown sugar

1/2 t salt

3 C flour
For the filling:
1 C butter

1 C brown sugar

1 1/2 C honey

1/4 C sugar

1/4 C heavy cream

1/2 t salt

2 C pecans

1 t vanilla
Instructions
Preheat oven to 375. Spray a 9x13 pan with nonstick pan spray.
In the bowl of an electric mixer fitted with a paddle attachment, mix the butter and the brown sugar until light and fluffy.
Add salt and flour and continue mixing until it looks like large clumps.
Press dough into prepared pan.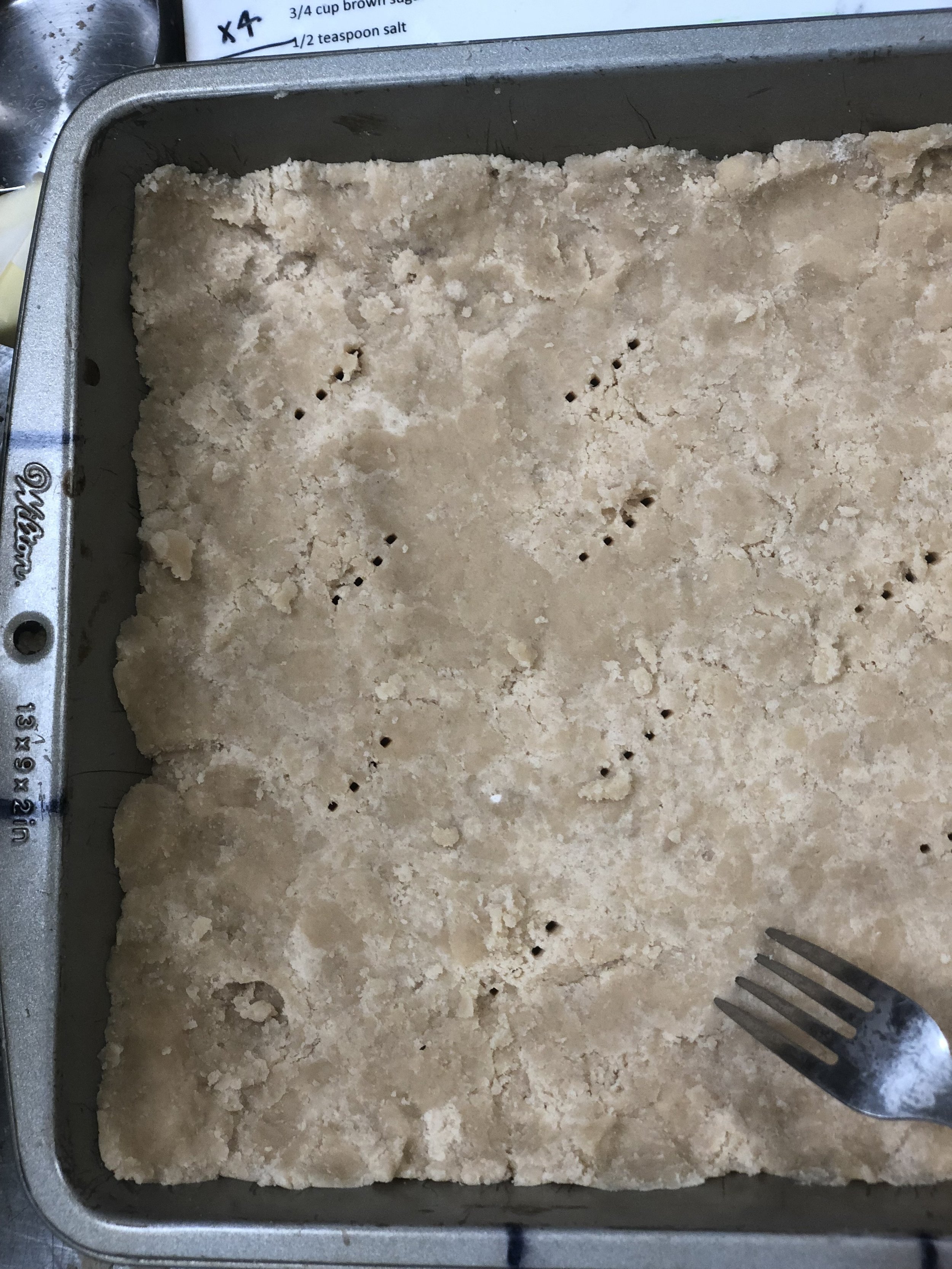 Prick with a fork.
Bake 18-20 minutes. Remove from oven and cool the crust. Reduce oven to 325.
In a medium saucepan, heat butter, brown sugar, honey, sugar, heavy cream and salt.
Bring to a boil until mixture coats the back of a spoon.
Remove from heat and add vanilla.
Pour pecans into the bottom of the crust.

Pour in filling.
Bake until filling bubbles or 15-20 minutes.
Cool before cutting.